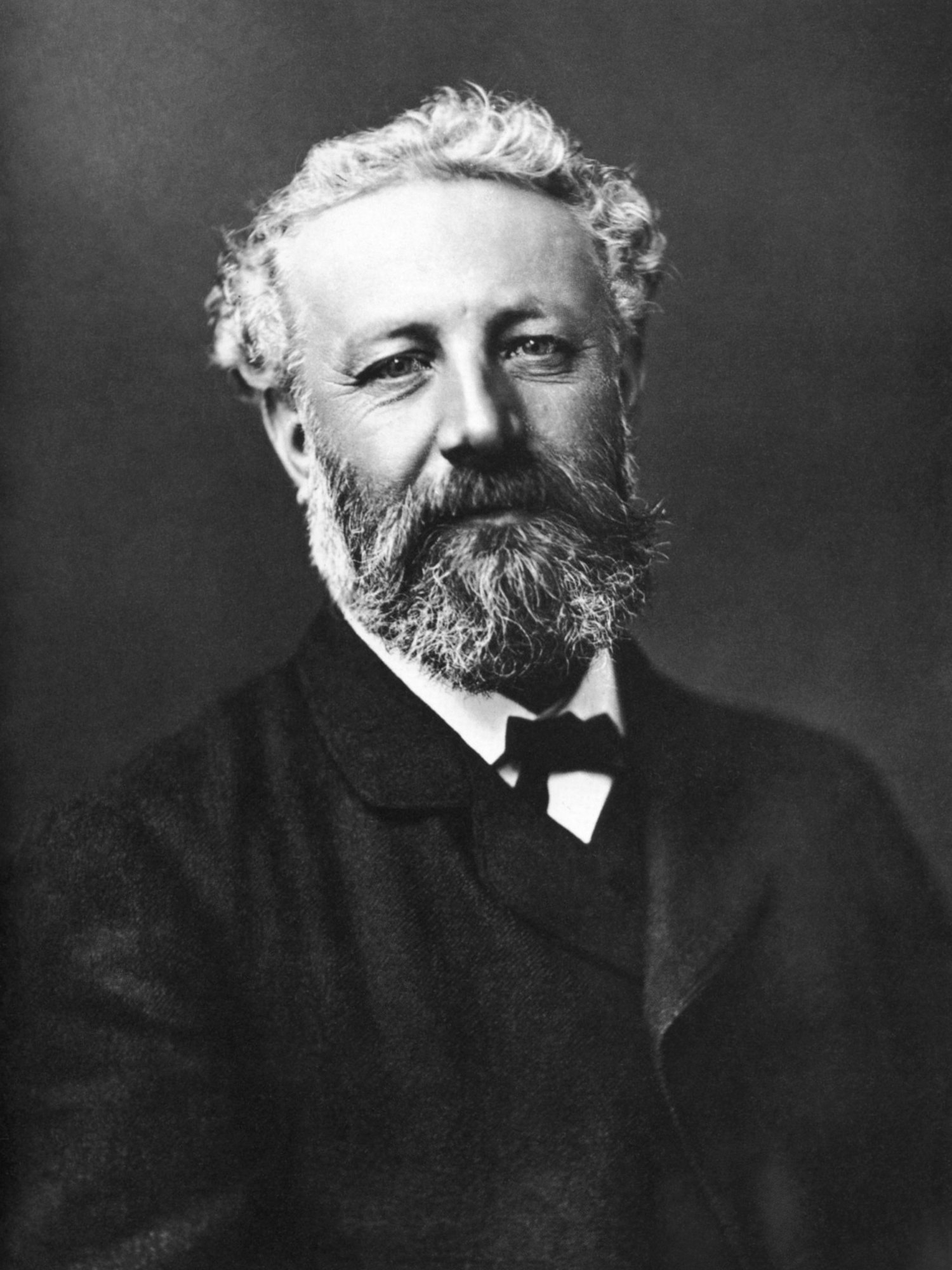 Verne, Jules (1828-1905), French author, who is often regarded as the father of science fiction. He was born in Nantes, France, and ran away to sea at the age of 11. After he was sent home in disgrace, he vowed to travel only in his imagination. He carried out this pledge in more than 50 works that combine scientific fantasy and exciting adventure.
Verne studied law in Paris, and from 1848 until 1863 wrote opera librettos and plays. His interest in science and geographical discovery led him to write on the possibility of exploring Africa in a balloon. Many publishers rejected this work, until...
Continue reading Jules Verne's Biography.
Jules Verne Books
20,000 Leagues Under the Sea Part 01 1870
20,000 Leagues Under the Sea Part 02 1870
A Captain at Fifteen 1878
A Journey to the Interior of the Earth 1864
An Antarctic Mystery 1897
Around the World in 80 Days
Around the World in 80 Days Jr Ed
Eight Hundred Leagues on the Amazon
Facing the Flag
Five Weeks in a Balloon 1863
From the Earth to the Moon 1865
Round the Moon 1870
In Search of the Castaways 1867-1868
Michel Strogoff 01 1876
Michel Strogoff 02 1876
Off on a Comet 1877
Robur the Conqueror 1886
The Adventures of a Special Correspondent
The Blockade Runners
The Field of Ice
The Fur Country Part 01 1873
The Fur Country Part 02 1873
The Master of the World 1904
The Mysterious Island 1874
The Survivors of the Chancellor 1875
The Underground City 1877
Topsy Turvy